---
---
ABOUT
---
Jesmoon Trading & Contracting W.L.L. is based in Doha – Qatar to provide a well organized dynamic skill staff / workforce to the Oil & Gas, Petrochemical, Civil & Mechanical Industry.
Our core strength is to provide skill staff / workforce for completion of projects in time of varied industries.
OUR OBJECTIVE
---

To understand the nature of work & requirements and the detail requirements of skilled staff / workforce for the completion of project in time.
We partner with our clients in achieving their goals.
---
---
SAFETY
---
Safety All our activities are accompanied with proper safety features. The axis of our company is Safety. This safety procedure starts at a very primitive level, i.e., our engineers and project staff are under strict supervision of safety team.
Safety comes first for us. There will always be a safety team for our staff. They will monitor the staffs under strict supervision so that nothing bad happens. All the equipment our staff use, tools etc are monitored by this specialized team so as to avoid any and all troubles.
---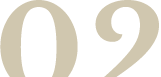 ---
DESIGN
---
All our designs and works are unique in every way possible so that no two works are similar. We use trained and specialized staff for you to have your dream concept fruit into reality.
For this purpose we work closely with our clients and make changes as and when necesarry and incorporate the ideas of our clients to the project. Customer satisfaction has always been our priority as such we work hard to strive this.
---